In middle school I wrote a book report on the 33rd installment of the Boxcar Children books, "The Pizza Mystery." Gertrude Chandler Warner's 1993 thriller may have been meant to answer the question, "Who is trying to put Piccolos' Pizzeria out of business?" but my report focused on how reading the novel made me crave pizza. Without delving into the linguistic realism that sparked my craving, I realized for the first time the very strong connection forged when a book speaks well about our most primal instinct: eating.
And so, I present some of my favorite books about food. It may seem as though this list is quite biased towards the local/seasonal trend, but like mindful eating, good reads are a part of whole living.
1. Cod: A Biography of the Fish that Changed the World by Mark Kurlansky
This book was summer reading for me as a freshman in high school and I can uncategorically say I couldn't put it down. I couldn't wait to start discussing it in class—I could even quote from this book as a teenager. (Yeah, you are right, I was really cool.) Kurlansky works economy, history, and politics into a riveting fish tale—and I don't know how he does it because, as seen in his other book, Salt, those things are boring. Cod is learning perfection.
2. My Life in France by Julia Child
Julia Child needs no introduction or explanation—just know that this book is as warm and approachable and infectious as she was. And it will make you want to buy kitchen accessories.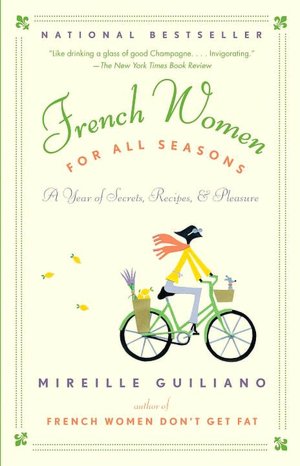 3. French Women for All Seasons: A Year of Secrets, Recipes, and Pleasure by Mireille Guiliano
This is not a diet book (although its predecessor French Women Don't Get Fat is on the border). French Women for all Seasons is a lifestyle book. And I like the lifestyle it describes. Guiliano wants us to enjoy each season, to help our bodies become in tune with nature's cycles. I don't want to spend the winter pining for summer—I want to value each season's offerings on their own merits. Giuliano gets that, and provides recipes and stories for each season—although, she adds in some strange scarf folding recommendations, and often takes on a superior tone. We must forgive her: she works for Clicquot. And she's French.
4. The Sweet Life in Paris: Delicious Adventures in the World's Most Glorious ­– and Perplexing – City by David Lebovitz
To round out my "I like food—the French like food!" collection, Lebovitz provides a witty perspective on the culture of Paris through food. A genuinely funny book, Lebovitz is able to inspire Francophilia with sarcasm and humility—a stark difference if you've just come down from Guiliano's high horse.
5.  The Marzipan Pig by Russell Hoban and Quentin Blake
I love this quintessentially British story that starts with a forgotten marzipan pig who learns of the sadness of life before being devoured by a mouse. Sure, this list could have included a more recent piece of classic Brit literary food culture, Toast by Nigel Slater, however, while well written and intriguing, it had too many references to the old lotus flower in the bath for my taste. This children's book, which I discovered in adulthood, is perfectly sweet and wholesome, albeit not without the hard truths of love and loss.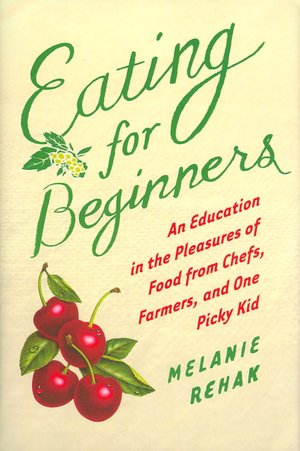 6.  Eating for Beginners: An Education in the Pleasures of Food from Chefs, Farmers, and One Picky Kid by Melanie Rehak
Part research journalism, part parenting memoir, Rehak explores the issues of eating locally as she raises her first child, starts working in a restaurant, and visits farms, boats, and delivery trucks around New York. She deals with "picky eating" as both a mother introducing new foods to her child, and as a consumer striving to get the best produce available in her area. A lot of images from this book speak to me—Rehak's panic in the grocery store is an event which I have experienced firsthand, and I was delighted by her depiction of an early morning routine of scattering cheerios about the kitchen to keep the baby busy as she lay half asleep on the floor. It's not only an informative look at local food producers in the agribusiness system, but a great read about her personal journey.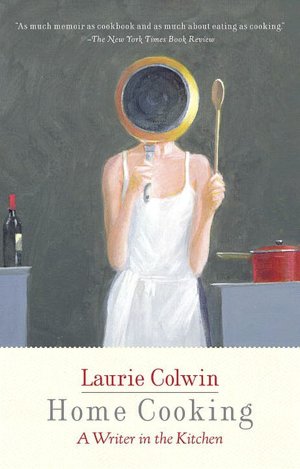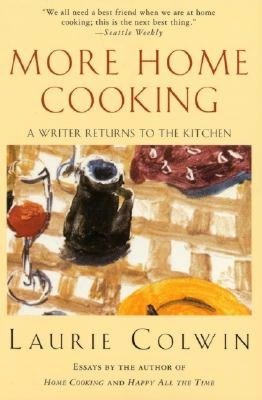 7 and 8.  Home Cooking: A Writer in the Kitchen and More Home Cooking: A Writer Returns to the Kitchen by Laurie Colwin
I like to call Laurie's books "bedside staples" because they truly belong arm's reach from your coziest reading station. I couldn't recommend these two books more. These irreplaceable collections of Laurie's food-related essays are wonderfully written, heartwarming, and relatable. Of all the authors on this list, it's Laurie who I'd like to have me over for dinner.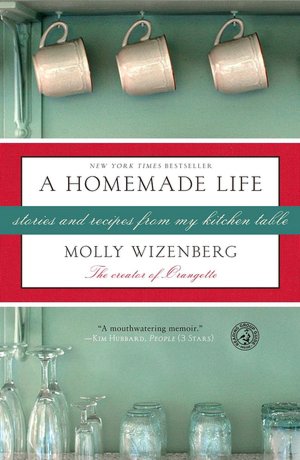 9.  A Homemade Life: Stories and Recipes from My Kitchen Table by Molly Wizenberg
If you are a fan of the Spilled Milk podcast, this book should be next in your reading queue. Wizenberg is fun and genuine, and knows how to talk about food. While her co-host Matthew Amster-Burton's own book, Hungry Monkey: A Food-Loving Father's Quest to Raise an Adventurous Eater, was a delightful read, Wizenberg's offering has a broader reach and I think a richer tone that reminds me of my beloved Laurie Colwin.
10. Food Rules: An Eater's Manual by Michael Pollan
If Cod touched on the problems of our current over-produced food system, Michael Pollan licked its face. Food Rules is a more practical book from Pollan, that doesn't leave the reader feeling scared or helpless, but gives us a plan. The rules can seem a little over the top at times, especially for fast food natives, however, they really should be commonly practiced. Let this empower us all to make better eating decisions.